Turnaround Thursday is a second chance jobs movement.
Learning from Turnaround Tuesday's success in Baltimore, this movement prepares, trains and connects returning citizens, unemployed, underemployed and residents to living wage jobs and fosters leadership in the community.
Participants in Turnaround Thursday are supported in a variety of ways:
weekly sessions to build relational and leadership skills to use in the workplace and the community,
30-hour Essential Skills training,
One-on-one support for resume writing and interview coaching,
Case Manager mentoring and referrals to social services, and
Connections with employer partners who are committed to offering opportunities to Turnaround Thursday graduates.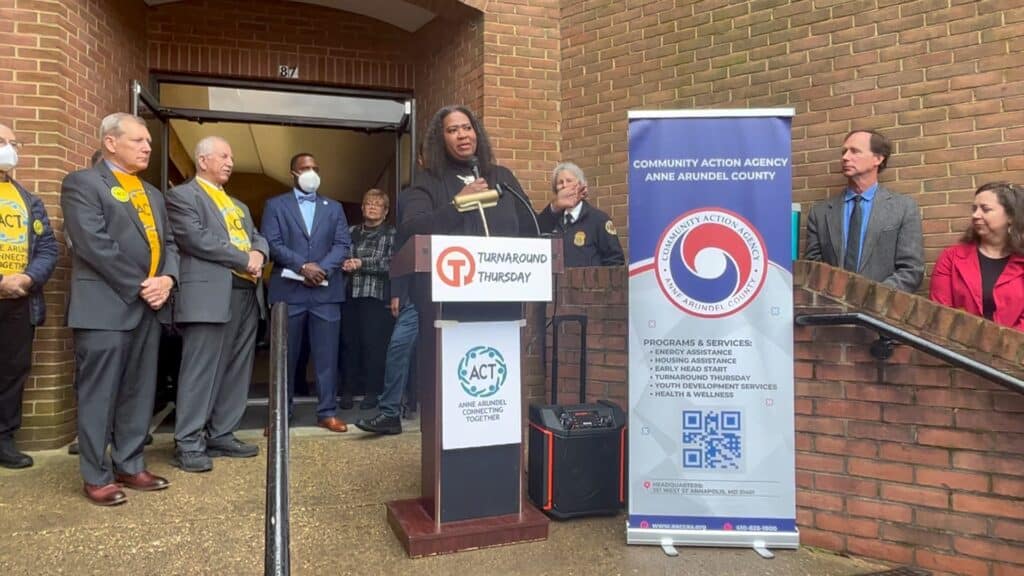 In 2021, ACT brought the Turnaround Thursday jobs movement to Anne Arundel County. County Executive Pittman committed $1.3M to fund the movement and Luminis Health joined as the first major employer partner and anchor institution. ACT is committed to working with business and government partners to identify employer partners and resources for the movement to succeed.
Hosted by our partner organization, Community Action Agency of Anne Arundel County, a full-time staff is now working to recruit and train participants. In 2023, the first class of participants will graduate and be connected with a job with one of our employer partners.
Join a weekly session: every Thursday, 9-11 a.m.
Asbury United Methodist Church, 87 West St, Annapolis, MD 21401
Participants: If you are looking for a job, please email Ms. Roxanne McGowan, rmcgowan@aaccaa.org or call 410-626-1900 ext 1001 to enroll in Turnaround Thursday as a participant.
Volunteers: As the movement grows support is needed for each weekly Thursday session and in the background supporting the phenomenal Turnaround staff. Interested in becoming a volunteer? Please complete the volunteer form .
Employers and Community Organizations: To learn more about becoming an employer partner or a supporting community organization contact Ms. Roxanne McGowan, rmcgowan@aaccaa.org or Executive Director Joshua Hatch, jhatch@aaccaa.org.