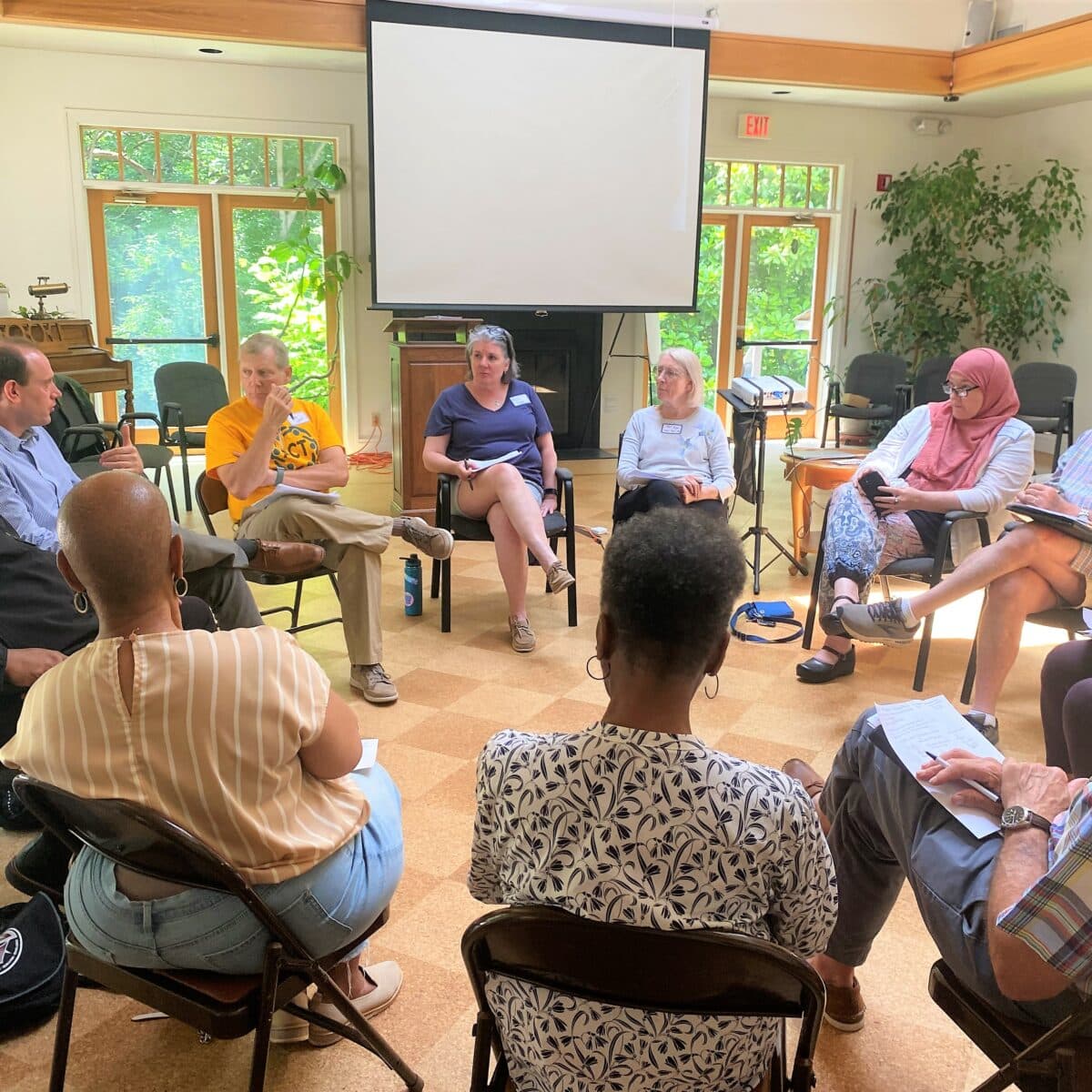 ACT's power comes from our member organizations, aka "institutions" who are mainly faith congregations but could also include labor unions, nonprofits, and other civic organizations that share a concern for the common good of our County and its residents. Members are due-paying institutions that know an investment must be made to create organizing power.
When your organization becomes an ACT member, we will work with you to build a "core team" – a group of volunteer leaders within your institution. The core team intentionally builds relationships first among their own members, listening for the community's issues, and identifying new volunteer leaders to engage in our work. The core team leader also acts as a liaison with ACT.
Member institutions commit to building teams of volunteer leaders to work on local issues that arise from our organizing model. By joining with other institutions that have similar goals and concerns, ACT members increase their collective power and work to achieve victories on local and state-wide issues.
WHY organizations join ACT
They know the strength a core team brings in building powerful relationships that are responsive to the needs of their members, shifting the culture of their organization into one that is relational, sharing responsibility and leadership.
Gaining value in the learning that takes place when working with a diverse cross-cultural collection of organizations that are all concerned with social justice, community development and the richness in forming authentic relationships.
They see the opportunity of increased influence in Anne Arundel County from powerful relationships.
Other benefits
Free registration for a members in the local community organizing workshops.
Assistance with organizing local issue campaigns.
The ability to connect to ACT's broader campaigns in Maryland.
Representation in organization-wide decision-making on the ACT County-wide Action Team.
Reach out to our Lead Organizer, Katie Zinler, to learn more about becoming a member.
See what our members have to say
This is just part of what happens when diverse people work together. ACT is a true vision of American democracy in action.
I have spent my entire life in this work. When ACT first started to organize, I was hopeful because it felt like 1964 again. And here we are, at a new moment, connecting together so we can ACT together.
Because of our work with ACT, our congregation has stopped asking  how can we help our neighbors and is instead asking where is God already at work in our neighbors and how can we partner with them?